---
There is growing concern in Australia and internationally about the incidence of sport-related concussion and potential health ramifications for athletes.

With the news of Western Bulldogs Liam Picken retiring from the AFL this week, now is the time to educate the sporting community on how to prevent, treat and manage concussion related injuries.
First we need to understand that concussion related injuries don't just happen at the elite level. Concussion affects athletes at all levels of sport, from the part-time recreational athlete, through to the full-time professional.
Concussion is a brain injury and is defined as a complex physiological process affecting the brain, induced by biomechanical forces. Concussion may be caused by either a direct or indirect blow to the head, face, neck or body causing an impulsive force transmitted to the head.
Below are resources developed by Sports Medicine Australia on how to recognise a concussion and the appropriate steps to take to treat and minimise on the playing filed.
LINK: Concussion : An general Overview

LINK: Sport Fact Sheets: Breakdown of individual sports offering advice on how to prevent concussion

LINK: Sports Medicine Australia Concussion in Sport Policy

For more information or advice on how your sport can gain a further understanding of the imporatnce of educating staff about cocussion, click here
---
Jasmine Richwol
Communications and Marketing Manager, Vicsport

You may also be interested in...
#innovation
,
#industry
Empathy in sport innovation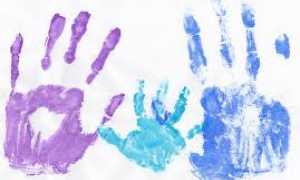 Do you know what it feels like to walk on the moon? Chances are, no, as few people have ever had that opportunity